ETHOS
The School and Madrasah was established by a group individuals concerned about the educational attainments and good characteristics of our children, following the advice of respected Islamic Scholars. We are all aware of the saying of the Holy Prophet Muhammad (Sallallaahu-alaihi-wasallam);
"Seeking Knowledge is compulsory on all Muslims"
(Source: Mishkat-ul-Masabih, Kitabul Ilm)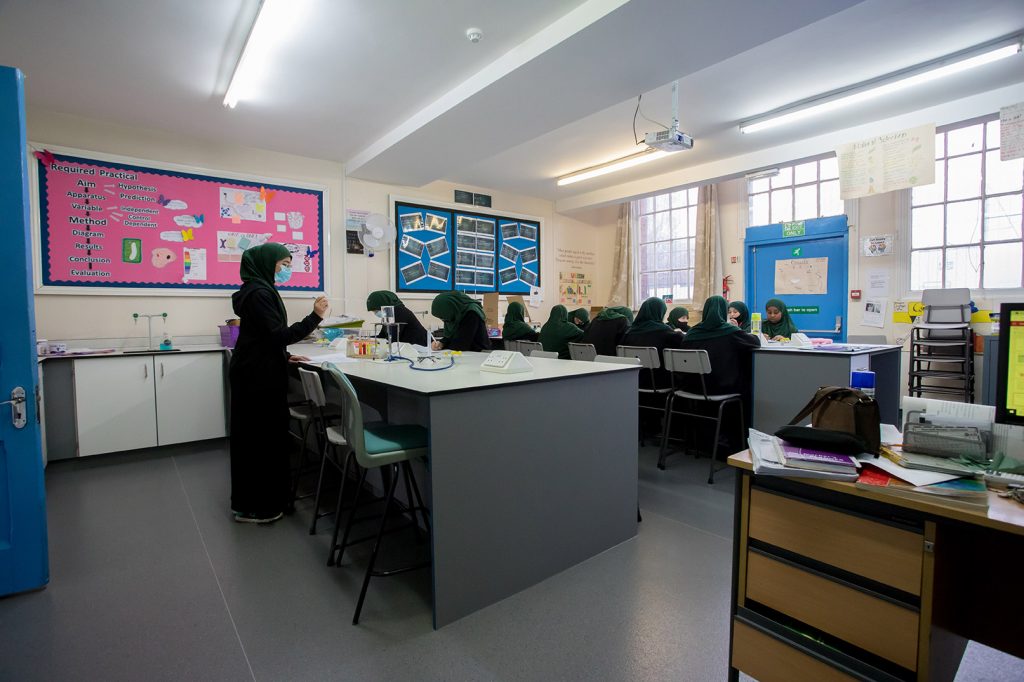 Mission Statement
'To provide a high quality centre for learning, where pupils can receive an excellent and balanced education within an Islamic environment which prepares them to become valuable members of our society'
Aims & Objective
To provide a quality, broad and balanced education in an Islamic environment.
To develop a positive and respectful partnership with parents, members of the local community and wider society.
To provide pupils with a broad general knowledge of public institutions and services.
To develop pupils into responsible and productive citizens who will confidently meet the challenges of the future.