It is our strong belief that every culture and religion has its distinct identity. As such attending this course provides an excellent opportunity to express our own outward Islamic identity and belonging as a Muslim.
We expect all our pupils to wear uniform at all times unless special permission is given. Our school uniform is:
The clothing under the jilbaab should be according to the Shariah and loose. Please note; make-up may not be worn in school and outdoor clothing may not be worn in classrooms.  Pupils are not allowed to wear:
For P.E the students need the following items:
If pupils need to be excused from PE due to illness or injury, the pupil must bring a note from the parent/ guardian. If it is a long-term problem, we request a medical note.  If pupils are excused, they must still bring their kit to wear, as they must take an active role in P.E, although not physical, e.g., umpiring.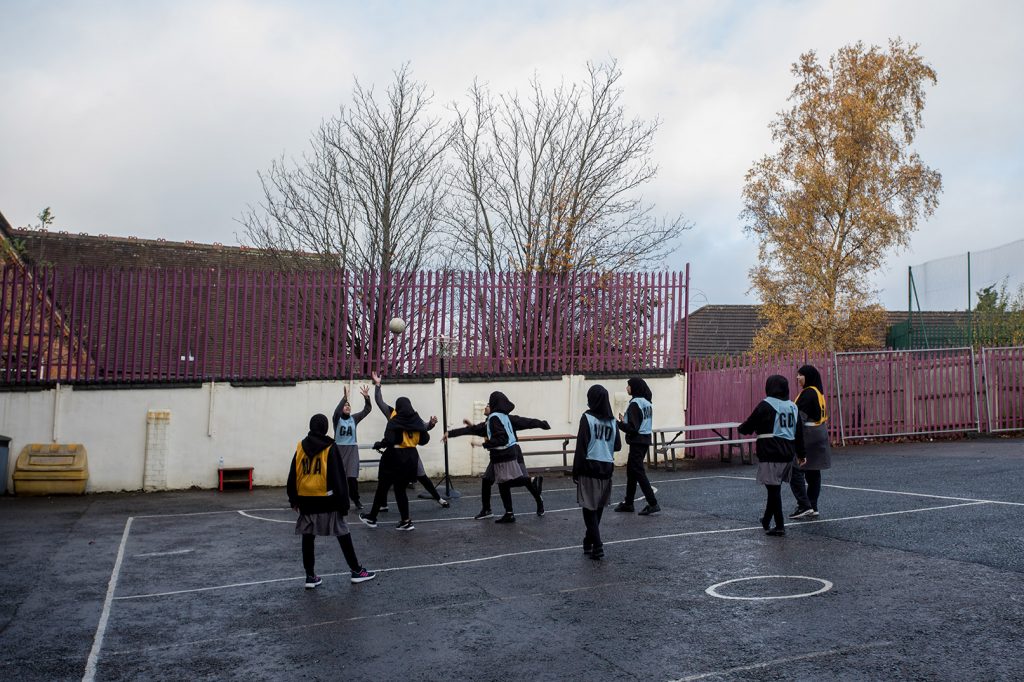 Assembly – Pupils will be considered late if they are not in the assembly hall by this time.  Register will be taken.
Please note that the above times are indicative only and are subject to changes for salah, especially during the winter months.
ATTENDANCE AND PUNCTUALITY
Good attendance is essential if your daughter is to get the best out of her education. Regular attendance ensures School work is always up-to-date and higher standards of education can be achieved.
We register our pupils twice a day, in the morning and in the afternoon. Pupils who are not in the assembly hall by 8.30 a.m. will be marked late. If pupils are regularly late, they will be placed on an attendance report and the parents/guardians will be contacted.
Parents are requested to send in a note if their daughter has been absent. Please include the following information in the note:
Name of your daughter
Dates of absence
Reason for absence
If your daughter is likely to be absent for more than a day, please send in a note of explanation as soon as possible or contact the school by telephone. Even if you let the school know about your daughter's absence, still send in an absence note.
Pupils who have a dental or medical appointment should show an appointment card or letter to the form tutor at morning registration. The Form tutor will sign the note to acknowledge receipt. The note should then be countersigned by the Head/Deputy Head who will allow the pupil to leave the school at an appropriate time. Girls leaving the school should sign the signing out book in the office on their departure and again on their return. Please try to make appointments outside school hours.
If you intend to take a family holiday during term-time, you must complete a holiday form and return it to the office. There is no entitlement to leave during term-time unless authorised by the Head Teacher. If leave is given and the pupil fails to return by the approved date then they maybe taken off the admissions register. Parents are strongly advised to discuss term-time holidays with the Headteacher before booking any holidays. Pupils in year 10 or 11 will not usually be granted leave during term-time unless exceptional circumstances apply.
We encourage good behaviour and a positive attitude towards work. Pupils who produce good work, show respect for the teachers, their peers and attend school regularly and punctually will be given recognition. Certificates will be awarded for good attendance.
Sanctions will apply to pupils who continually misbehave and break school rules. The following behaviour will not be tolerated:
Habitual lateness
Disruption in lessons
Failure to do homework
Rudeness to staff and to other pupils
Bullying
Theft
Fighting
Vandalism
Not wearing school uniform
Chewing gum
Sanctions include detentions, behaviour and attendance reports and litter collection. Serious incidents of misbehaviour may result in suspension and ultimately, permanent exclusion.
The school expects to be actively supported by parents on disciplinary matters.
If a pupil is ill or has an accident in school and needs to come home, we will contact the parents.  Please make sure that the school is provided with an emergency contact number and that the school is informed if the number changes.
If a pupil is taking medication during school hours, the medication should be left at the main office.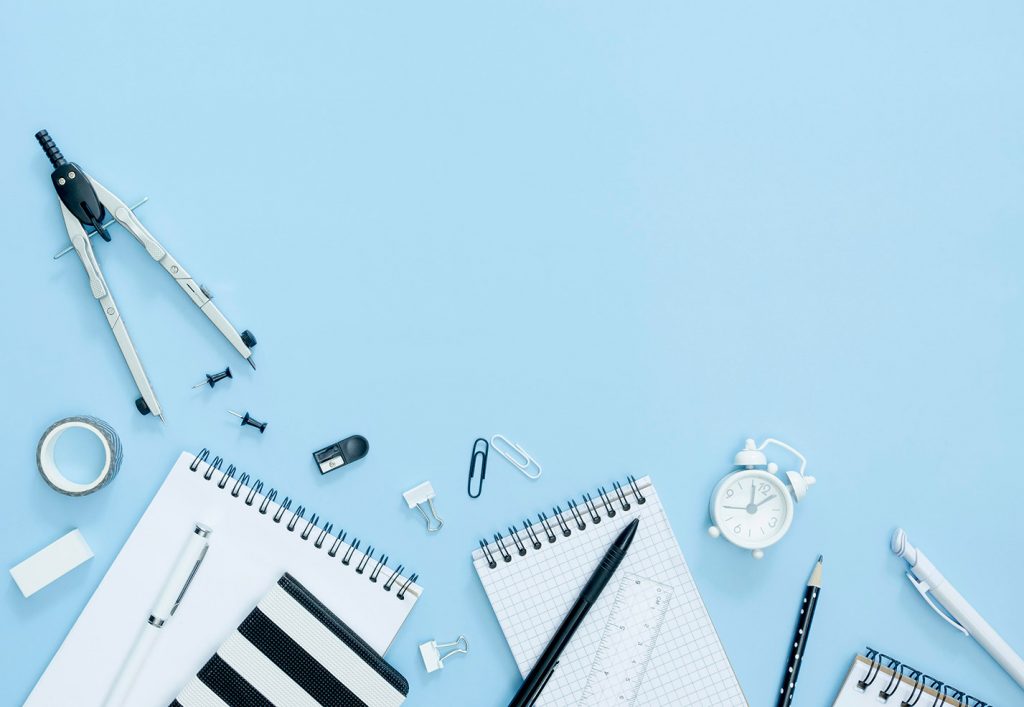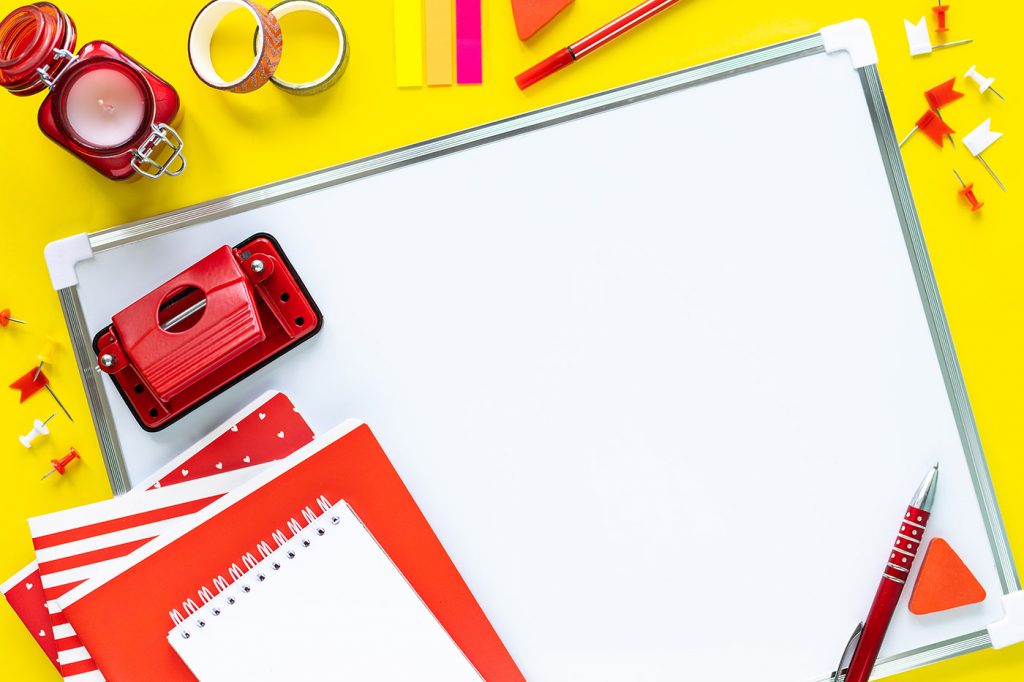 All pupils must stay on the school premises at lunchtime. A set menu lunch is facilitated by the school for a weekly payment, however pupils have the option to bring their own packed lunch. A tuck shop system operates only at break times. Eating is permitted only during breaks.
HOMEWORK AND PERSONAL PLANNERS
All pupils are expected to do some homework. The amount of homework set will vary depending on the year of study, subject and time of examination. Planners are issued to all students and homework should be recorded in the planner. Parents are requested to check and sign the planner every week.
It is our aim to enter all pupils for all examination courses they are studying. However, in the case of poor attendance, low ability and in the event of a pupil not completing the coursework requirements, she may be withdrawn from a particular examination. Problems about examination entry will be fully discussed with the pupil and the parents.
Pupils will receive a full report every year. Parent's evenings will be held during the course of the year and parents will get a chance to speak to the teachers about the progress of their child.
If the school is concerned with a pupil's progress, the parents will be informed and a meeting arranged to discuss this. If you wish to meet one of the staff, please ring and make an appointment. If you arrive without an appointment, you may not be seen.
Pupils must attend regularly and be punctual for the start of school at 8.50 a.m. and for all lessons. Anyone arriving late must report to the office.
When a pupil is absent from school, an absence note must be brought in. Advance notice must be given when a pupil has a medical/dental appointment.
Pupils must follow the school guidelines on dress.
 Make-up and dangling jewellery are not to be worn in school. Furthermore, pupils are not allowed to wear or use designer clothes or accessories on the school premises. The school will not accept responsibility for loss or damage to personal items.
Pupils must be properly equipped for school with a suitable bag and stationery. Pupils must have their planners with them at all times.
Pupils must walk and behave sensibly in the school at all times.
Pupils must not leave the school grounds unless given permission to do so.
All litter must be placed in the bins provided. Eating and drinking is permitted only during break and lunchtime. Eating and drinking is not allowed in the hall.
The following items are not allowed in school:


Chewing gum
Unauthorised magazines or newspapers
Tippex and solvents
Cigarettes, matches/lighters
Sharp objects/Knives
MP3-MP4 Players/Ipod or any other digital media playing instruments/CD's, mobile phones etc

 Pupils must show respect to staff and others at all times. This includes:


Using appropriate
language
Listening carefully to what is said and following instructions
Being honest
Being helpful
Respecting the property of others
Supporting people who are in difficulties
The school can on request provide parents of pupils and prospective pupils with the following information:
Particulars of the curriculum offered by the school and academic performance including the results of any public examinations.
Particulars of policies relating to bullying, child protection, health and safety, the promotion of good behaviour and sanctions adopted in the event of pupils misbehaving.
Complaint procedure operated by the school.
Number of staff employed at the school including temporary staff and a summary of their qualifications.
A summary report of the school inspection will be sent to the parents of every registered pupil within 15 days after the full report is received.  A copy of the full report will also be made available on request, provided full cost of the photocopying is paid.